Another historic milestone was achieved in the construction of Puente Héroes del Chaco in Paraguay.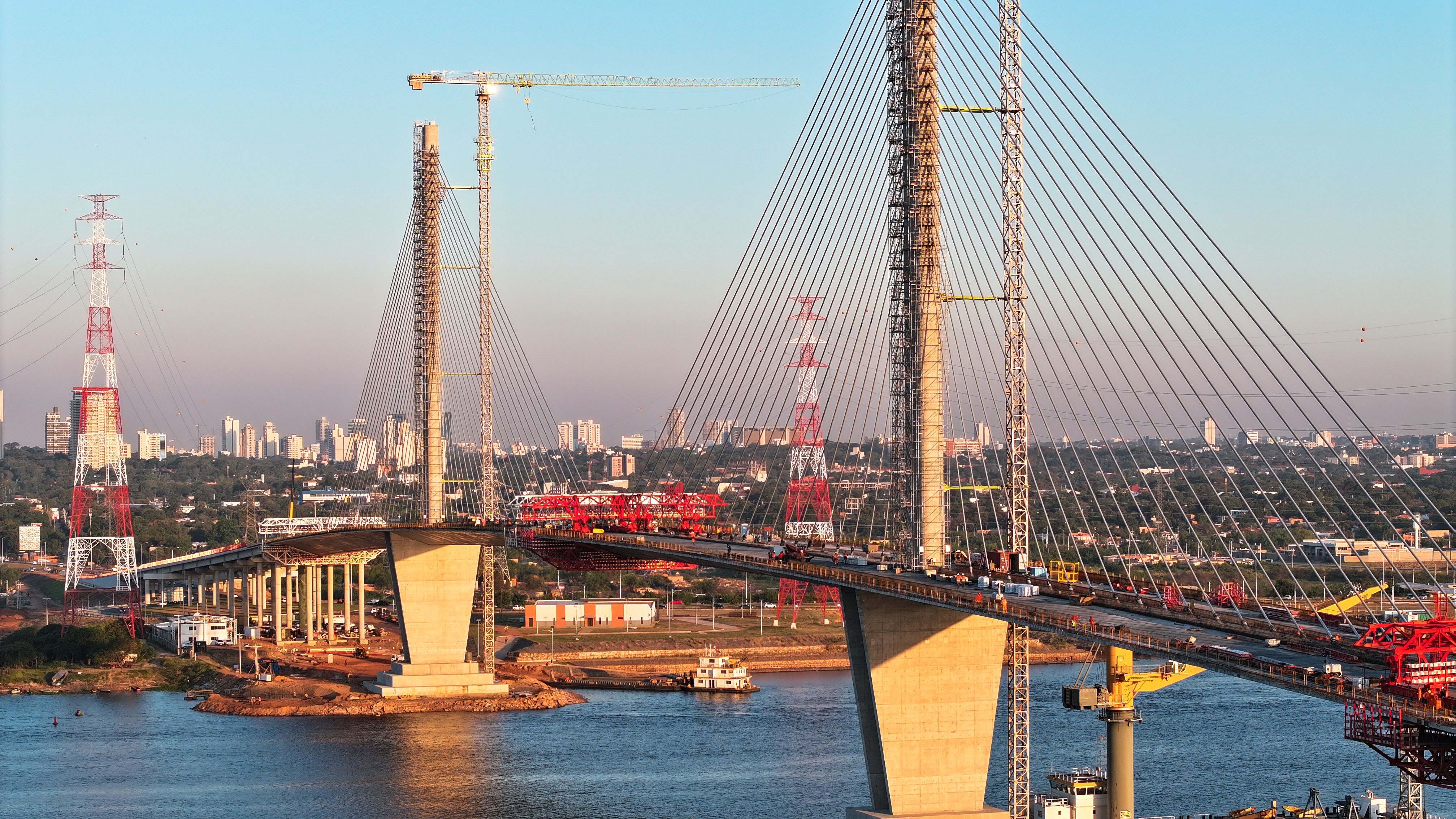 ConstruGomes executed the last segment of this emblematic project on the Paraguay River.
We congratulate all the teams that contribute to the execution of this project, in particular the Consórcio Unión, composed of the companies CDD Construcciones and Heisecke, and the entire ConstruGomes team that, over the last 18 months, has been able to develop this project according to the highest safety and quality standards.
The equipment used in the construction of the deck of this bridge was the FT6.350, a form traveller designed and manufactured by ConstruGomes.