ConstruGomes Engenharia was distinguished as Innovative Status COTEC 2023, a public recognition related to high innovative performance and notoriety.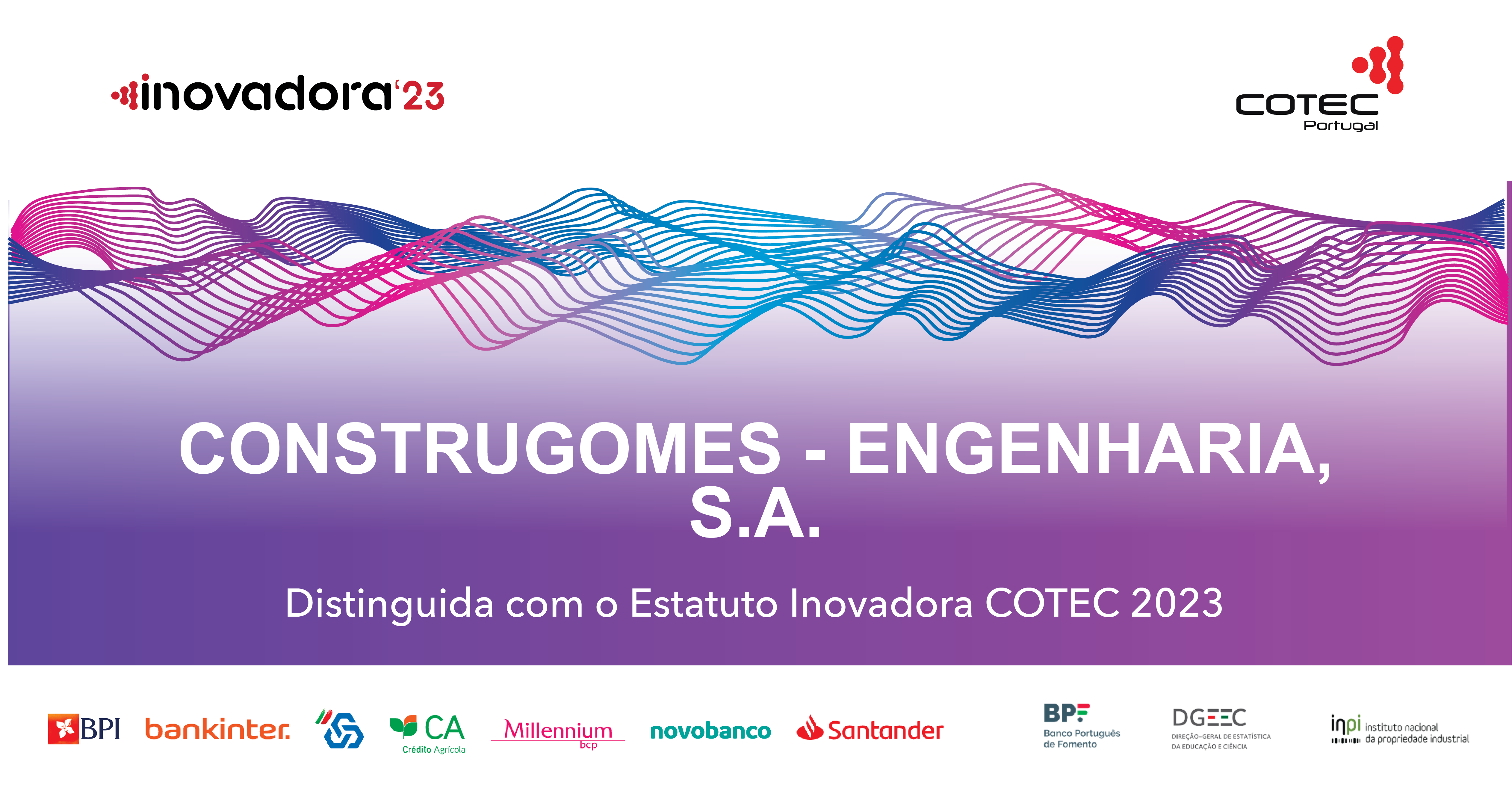 COTEC Portugal recognizes Construgomes as an exemplary company, which proves that is possible to combine financial strength, technological investment and the conviction that innovation is an essential matter to enhance the competitive potential and economic results.
Construgomes is grateful for this distinction and warmly thanks to COTEC Portugal and all of their partners.