In western Europe, the work is proceeding at a good pace.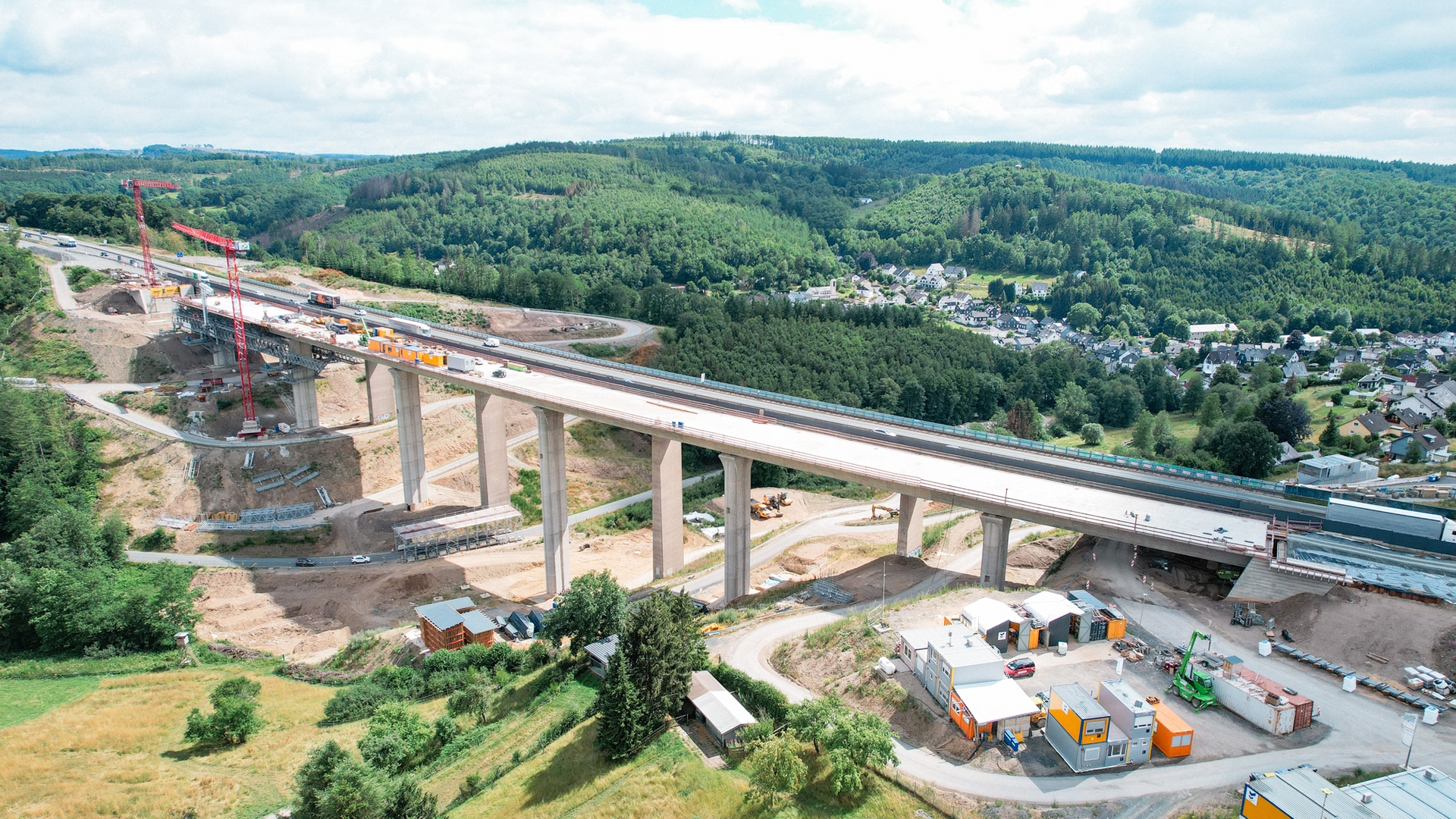 ConstruGomes is operating in the last span of the 1st phase of the A45- Talbrücke Eisern bridge deck, in Siegen, Germany. The technological solution used in the construction of this 342 meters long bridge was a Moving Scaffolding System (MSS) M53-I from Berd.
In addition to the construction of this work of art, ConstruGomes is also responsible for the execution of the reinforced concrete water decanter and for the water reservoir that is currently in the 1stconcreting phase of the foundation.
More information about this project here: https://www.construgomes.com/en/projects/a45-talbrucke-eisesrn